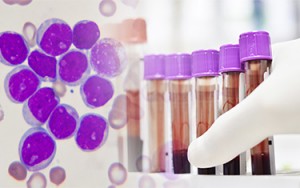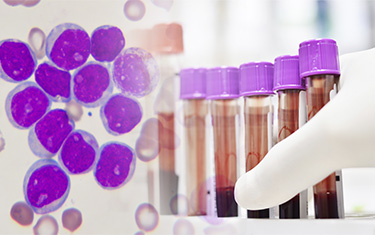 When it comes to a sick or injured patient, the last thing that you want is to draw out the diagnosis process. Patients expect their medical providers to diagnose their sickness or injury quickly and accurately. If you practice medicine in the Fort Worth, Texas area, you are in luck because our staff at Pharmacogenetic Testing offers accurate molecular testing panels that can help you provide a diagnosis to your patients quickly. Patient satisfaction is very important in the medical field, so let our team help you with all of your screening needs. We are confident that you'll be pleased with the benefits!
List Of Molecular Testing Panels
At Pharmacogenetic Testing, we focus on three specific areas as screening panels and from there we test for a combined 69 targets. These screening targets include the following:
Respiratory Panel – In just one test panel, we are able to test for 20 viruses and bacteria such as:

Adenovirus
Coronavirus HKU1
Coronavirus NL63
Coronavirus 229E
Coronavirus OC43
Human Metapneumovirus
Rhinovirus/Enterovirus
Influenza A
Influenza A/H1
Influenza A/H1-2009
Influenza A/H3
Influenza B
Parainfluenza 1
Parainfluenza 2
Parainfluenza 3
Parainfluenza 4
Respiratory Syncytial Virus
Bordetella Pertussis
Chlamydophila Pneumoniae
Mycoplasma Pneumoniae

Blood Culture Identification Panel – This type of panel tests for various bacterias, yeast and other resistances including:

Enterococcus
Listeria Monocytogenes
Staphylococcus (Multiple variations)
Streptococcus (Multiple variations)
Enterobacteriaceae (Multiple variations)
Yeast (Multiple Candida variations)
MecA – Methicillin resistant
VanA/B – Vancomycin resistant
KPC – Carbapenem resistant

Gastrointestinal Panel – This specialized molecular panel tests for bacteria, parasites and viruses including:

Campylobacter
Clostridium Difficile
Plesiomonas Shigelloides
Salmonella
Yersinia Enterocolitica
Vibrio
Coli (Multiple variations)
Cryptosporidium
Cyclospora Cayetanensis
Entamoeba Histolytica
Giardia Lambia
Adenovirus F 40/41
Astrovirus
Norovirus G1/GII
Rotavirus A
Sapovirus (I, II, IV, and V)
Ready to Serve
At Pharmacogenetic Testing, we love serving the community of Fort Worth, Texas. Whether we work with a hospital, medical practice, or other type of facility, the end result of providing expert service is always our priority. Confused about the results from a molecular testing panel? No need to worry as our dedicated support staff can walk you through the results in simple terms. By letting us serve you with your molecular testing panel needs, you in turn are able to better serve your patients with more accurate and fast diagnoses.
So, if you are ready to enhance your processes when it comes to a medical diagnosis, Pharmacogenetic Testing is here for you. We have a passion for serving the Fort Worth, Texas community and hope to develop a partnership with your team soon! Give us a call today at (833) 749-5227 to learn more about our molecular testing panel services.