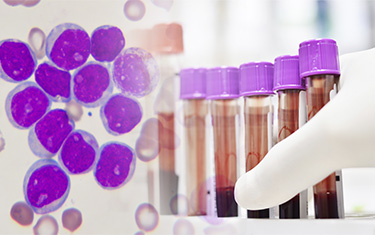 Starting up a new medical practice can be overwhelming at times. Finding the right location, hiring the perfect staff and gaining new patients are just a few of the stressors that you may be feeling. Pharmacogenetic Testing is here to take at least one task off of your plate, blood testing! Let our dedicated staff handle your patient blood testing needs so that you can put more focus on the rest of your medical practice.
Blood Testing Services
As a blood testing lab in Texas, we serve private medical practices with all of their blood testing needs. Having a reliable blood testing lab at your fingertips can help you in the following ways:
Quick Evaluation of Vital Organs – Worried about your patients kidney or liver? Do you sense that something is off regarding their heart or thyroid? By letting us handle your blood testing for routine checkups you'll be able to keep a close eye on your patient's vital organs.
Test for Disease – Simple blood tests can test for various diseases including cancer, diabetes, as well as HIV/AIDS. Our lab testing services are not only incredibly accurate, but they are also ready in an instant.
Medicinal Evaluation – Blood work can also be used to help determine whether or not medicine that you have prescribed is working properly on your patient. Catch a negative reaction quickly with our blood testing so that you can make a fast adjustment to your patient's medicine plan.
Heart Disease – Blood tests can also help determine whether or not your patients are susceptible to heart disease in the future. Catch the risk factors early with blood testing so that preventative measures can be taken.
Our Lab Testing Focus
At Pharmacogenetic Testing, we are looking to reach clinics that have the need for a reliable testing lab for their everyday and special needs. Customer service is a high priority for our team, and we are committed to going the extra mile for the practices that we partner with. Whether you need a blood work consultation with one of our specialists in person or over the phone, we've got you covered.
So, if you have recently opened up a medical practice in the Texas area, don't feel like you have to do everything on your own. Team up with Pharmacogenetic Testing for all of your blood testing needs so that you can focus on other areas of running a new practice. Give us a call today at (833) 749-5227 to learn more about our blood testing lab and the benefits we can provide your medical practice.