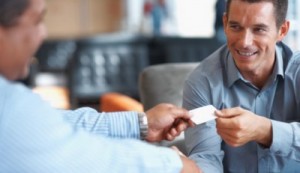 Hiring personnel is a difficult process with a lot of variability. It takes a significant amount of time and effort and is still sometimes difficult to know in one or two interviews if a person will a good, long term fit for your company. Employment drug testing is one tool that can be used by managers, businesses and large organizations to help screen potential employees and/or to check for illegal drug use in current employees. This can give you valuable information about how to proceed with an offer or whether you may have an issue with an existing employee. Texas Genetic Testing LLC can complete your organization's employment drug screening using hair, oral, blood or urine samples, depending on your company's unique needs. Our state of the art facility partners with businesses all over the TX area and around the country to provide high quality, reliable and fast toxicology testing.
Comprehensive Employment Drug Screening
Employment drug testing can screen for many different illegal substances including alcohol, amphetamines, barbiturates, benzodiazepines, cannabinoids, cocaine, Gamma Hydroxybutyrate (GHB), morphine, opioids, PCP, synthetic analgesics and tricyclic antidepressants. Our team can help you determine the type of testing that is best for your potential and current employees and go over the pros and cons of each method (hair, urine, blood or oral). Generally speaking, urine or oral toxicology testing are the most popular in business settings, have lower costs, and are least disruptive to the workplace.
Texas Genetic Testing LLC understands that you need reliable results from these employment drug tests fast. Our laboratory can turn results around in as little as 32-48 hours, so that you can make the hiring and personnel decisions quickly, without hesitation. In addition, with every set of results, we provide you with a detailed report that is easy to read, comprehensive and can be accessed online. Our testing methods also change over time and can include any new illegal drugs on the market. The bottom line is that you can count on Texas Genetic Testing LLC for fast, accurate and reliable results.
Toxicology Testing, TX
In addition to use for employment purposes, toxicology testing is also commonly used for criminal justice screenings, athletic programs, forensic examinations, pain management clinics, substance abuse centers, and mental health facilities. Primary care providers have also begun using toxicology testing to monitor a patient's drug intake to be sure that prescribed drugs are being used correctly.
For more information about toxicology testing services offered by Texas Genetic Testing LLC, call us at (833) 749-5227 to speak with one of our trained laboratory technicians.