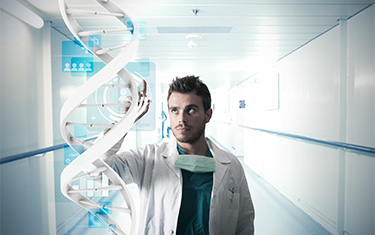 Drug gene testing serves an important function for health care providers, hospitals, and medical research laboratories all over the country.  Drug gene testing, also known as pharmacogenomics, allows physicians to more accurately manage and monitor their patients' care, so that the best possible health care can be provided. This personalized approach to healthcare gives physicians important information about the genetic makeup of their patients and how they are likely to react to a specific medication. Pharmacogenetic Testing specializes in providing fast, accurate, and cost efficient drug gene testing for those in the El Paso, TX and surrounding areas.
Benefits Of Drug Gene Testing
Doctors, hospitals, and other health care facilities are finding many benefits to using pharmacogenetics as a part of their health care protocols.  Drug gene testing offers the following important benefits including:
Reduce drug and dosage experimentation – you will know for sure that a drug will work for a particular patient.
Helps speed up recovery as multiple drugs do not have to be used before finding a drug that works.
Decrease overall costs from expensive and dangerous side effects.
Quick turnaround time means your patients are on the correct medicine fast.
Dramatically reduces chance of adverse events and minimizes side effects.
Testing required only once per medication, so result will be applicable for a lifetime.
Drug gene testing can test for prescription medications, over the counter drugs, and herbal supplements.
Offer personalized healthcare to your patients.
State Of The Art Pharmacogenetics Testing Lab, El Paso
Pharmacogenetic Testing can provide your hospital or clinic with fast and reliable drug gene testing in El Paso, TX and around the country.  We get results back to you in 32-48 hours, often days before other laboratories process these tests. We understand that timely results allow you to do less experimenting with dosages and other medications.  This is one of the fastest turnaround times in the country.  We also provide a report that is thorough, easy to understand and detailed so that can quickly read the results and act in the best interests of your patients.
The team at Texas Genetic Testing LLC partners with many different hospitals and clinics around the country.  Common clients include urologists, ob/gyns, neurologists, pain management clinics, psychiatrists, family practice and internal medicine physicians, addiction facilities, and orthopedists.  For more information about pharmacogenetics or partnering with Texas Genetic Testing for your health care facility, call (833) 749-5227.