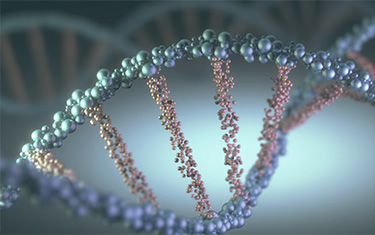 Most of us have a friend or family member who has experienced an adverse reaction to a drug that they have been prescribed.  Children and the elderly are at particular high risk and are also the most vulnerable populations in general to illness.  Adverse drug events can occur in the hospital or at home and the CDC reports that these events account for approximately 700,000 hospitalizations each year in our country.  Using Pharmacogenetic Testing, clinics, physicians and hospitals can offer pharmacogenetics testing to their patients to help reduce adverse drug affects.
Using Pharmacogenics Testing To Predict Drug Reactions In Patients
Pharmacogenetic testing can analyze genetic components in a given patient and can accurately predict how that person will respond to a given medication.  These results, when given to a health care provider, can guide customized and safe care, minimizing the risk of adverse drug events.  This is groundbreaking for health care providers because it gives them evidence based data that they can quickly act upon, yielding better overall health care for their patients.
State Of the Art Genetic Testing Lab
Pharmacogenetic Testing, provides state of the art drug gene testing (pharmacogenetics) to physicians, hospitals and clinics all over the country.  We can use hair, urine, blood or saliva for this testing and the data generated from our lab will give you the information you need to individualize care for your patients. Pharmacogenetic testing can help health care providers to use data about a person's genetic makeup to predict how that patient will be affected by a specific medication.
The professionals at Pharmacogenetic Testing strive to provide accurate, cost effective test results that are useful to a physician or practice. This provides a significant cost savings for your practice, eliminating the cost of trial and error when it comes to prescribing.  In addition, it reduces potential liability.
Partner With Pharmacogenetic Testing
Pharmacogenetic Testing can process pharmacogenetic testing samples in a matter of 32-48 hours, which is significantly less time than other labs that take weeks to process.  This quick turnaround time will give your practice maximum time with the knowledge you need to adjust dosages or medications to best suit needs of your patients. If you would like more information about how to partner with our Texas Genetic Labs, call our team today at (833) 749-5227.