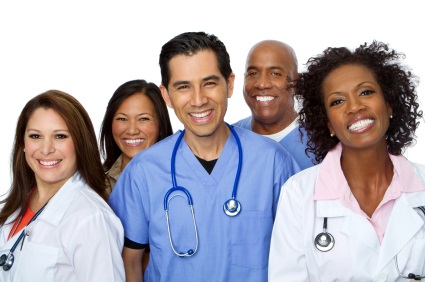 As a patient, when you enter into your primary care provider's office, you want answers. As a primary care provider, when a patient enters into the room to talk about a problem they are dealing with, you want to give them answers. It's frustrating for both the patient and the doctor when we enter in the grey area of medical advice, or as the professionals like to call it, the trial and error period of a new medication. While we can read the label and go over the studies of how a medication typically reacts, it's never truly known until a patient tries it…or is it?  Thankfully with Pharmacogenic testing from Pharmacogenetic Testing medical providers can better treat patients by reducing adverse drug affects.
Pharmacogenetic testing, according to the PMC, is a type of genetic test that assesses a patient's risk of an adverse response or likelihood to respond to a given drug and even dose. Amazing right? You can now have full awareness of what a certain type and dose of a drug will do to your body before you ever ingest it. Imagine how many lives can be saved? Imagine how many lives can be improved? Pharmacogenetics testing can deliver so many beautiful benefits for both medical advancement and patient care.
Gene Testing at Pharmacogenetic Testing
Gene testing, also known as pharmacogenetics testing, can be done in all types of clinics and hospitals around the country, including our lab in the state of Texas. Pharmacogenetic Testing is on the forefront of medicine and offers this benefit to any patient and physician in need. We can partner with you and provide medical practices with detailed, efficient, and accurate lab results so that you, as physicians, can properly treat your patients.
Benefits of Pharmacogenomics
Whether you are looking for a specific drug or multiple treatment pathways, pharmacogenetic testing is right for you. It can reduce adverse drug effects, decrease medication and dosage experimentation, and increase cost-savings due to all of the trial-and-error time and energy as well as adverse effects. We know that time is of the essence at Pharmacogenetic Testing so we pride ourselves in returning the lab results between 32-48 hours, the fastest in the nation!
We understand that, while pharmacogenetic testing has been around for a while, it is still a new process and not everyone wants to jump up and use this innovative feature. So, we ask you to think about the patient. Think about that grey area. Your patient deserves the best care possible and therefore, deserves to know the adverse effects of a drug instead of the trial-and-error our medical society has become accustomed to. If you are practicing in Texas, Pharmacogenetic Testing is here to help you help your patients. For more information on pharmacogenetic testing, give us a call today at 855-306-8318.