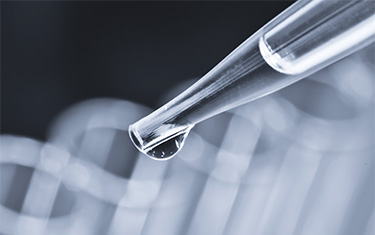 To order a toxicology test, we think it's important here at Pharmacogenetic Testing, to understand what toxicology testing really is and the best way to utilize this beneficial service. Unlike the hype you see on TV, where the only person getting a toxicology screening is the homicide victim, toxicology testing can be useful in several different ways. Forensic toxicology screenings are done on deceased patients and can take four to six weeks to come back. Normal toxicology screenings, however, can come back anywhere between 32 to 48 hours at Pharmacogenetic Testing. If you live or work in Texas, this lab is the premier place to order your toxicology testing.
Why Perform Toxicology Testing?
There are so many different reasons to perform a toxicology test. Whether your patient is abusing drugs, or just coming in for a pre-employment screening, we can help. Our lab has a state-of-the-art facility that can perform toxicology testing on hair, blood, urine and oral secretions. We provide accurate and comprehensive results so that you know exactly how to treat your patient. Physicians find our results particularly useful when they need to ensure safe medication administration and overall encourage good health.
How We Test At Our Texas Drug Testing Lab
We can perform toxicology screenings on hair, blood, urine, and oral samples. We typically leave it up to the physician to decide what is best for their patient. If you are unsure of what to order, our friendly and knowledgeable staff can help you to determine what method of testing will be the most appropriate. The following is a sampling of all the types of toxicology testing we offer:
Alcohol
Amphetamines
Barbiturates
Benzodiazepines
Cannabinoids
Cocaine
Gamma Hydroxybutyrate (GHB)
Morphine
Opioids (Natural & Synthetic)
PCP
Synthetic Analgesics
Tricyclic Antidepressants
Interpreting Toxicology Testing Results
Once we have analyzed all the data, typically taking 32 to 48 hours, we will give the physician a detailed and comprehensive report. Why do we have such a fast turnaround? Our lab understands that these aren't just numbers on a sheet of paper. These are real patients with real lives. We want optimum health for our patients and therefore strive for fast and accurate toxicology results – everyday. If there is ever any questions about the results, our laboratory representatives are here seven days a week to handle issues that may arise.
So don't buy into the mumbo jumbo on a dramatic television show. Toxicology testing is not just for the dead. Our patients are very much alive and we want to keep them that way! Prevention and detection is key! For more information about our Texas Toxicology Testing lab, call Pharmacogenetic Testing today at (833) 749-5227.