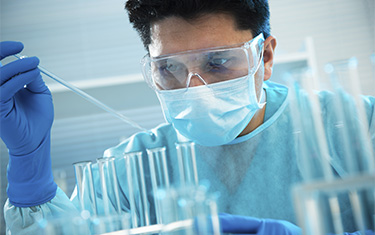 Managing a medical clinic in Texas can be difficult. With so many patients relying on your medical advice, getting all the help you can get when it comes to laboratory testing services is key. Being able to rely on accurate lab test results helps your doctors have the confidence they need to create accurate treatment and medical management plans. At Pharmacogenetic Testing, we have a passion for providing local Texas medical clinics with a wide range of laboratory testing services.
Texas Lab Testing Services
Our dedicated testing professionals offer a wide range of laboratory testing services to clinics across Texas. Pharmacogenomics, also known as drug gene testing is a service offered to help doctors prescribe proper medications based on a patient's genetic history. If your clinic needs a reliable team to handle your hair, urine, blood or oral drug testing, our team has you covered accurately and efficiently. Our molecular testing panels focus on helping physicians pinpoint diagnoses quickly so that patient's are not stuck waiting for a plan. Lastly, our polypharmacy profile testing allows us to help doctors ensure that their medicinal recommendations will not have any negative effect on the patient based on what medicine they may already be taking.
Additional Services for Medical Clinics
At Pharmacogenetic Testing, our services are not just limited to laboratory services. Additionally, our testing staff are able to assist clinics in the following ways:
Online Supplies – In need of testing supplies? Order additional supplies online so that we can get you the materials needed onsite quickly. Whether you need testing containers, tubes, needles, gloves, swabs, bandages or any other testing supplies, our team has you covered!
Online Results – There is no reason for you to have to wait on a hard copy when it comes to your laboratory testing results. Take advantage of our online results with the click of a button. With a simple login combination, you'll be able to access your patient's testing results right from your computer.
Take a little bit of stress off of your medical practice in Texas, and let the testing professionals at Pharmacogenetic Testing handle your laboratory testing needs. We'll help streamline the testing process so that you can spend more time with your patients. Whether you need online supplies, want to take advantage of our online testing results or are looking to totally outsource your testing services, we've got you covered! Give us a call today at (833) 749-5227 to learn more about our laboratory services designed for medical clinics.