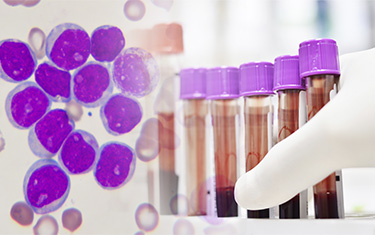 When patients come to your medical facility in Amarillo, TX, seeking answers, they expect for your analysis to be accurate. Additionally, time is very valuable when it comes to your patients, so it is very important to be able to come back to them with results quickly. Running a medical facility is no easy task, and sometimes partnering with an external specialist can help your facility run smoother. When it comes to molecular panel testing near Amarillo, TX, that can help diagnose your patients quickly and efficiently, look no further than our expert team at Pharmacogenetic Testing.
A Partnership Built With Trust
Our genetic testing team developed because we saw a need for external assistance when it came to running a private practice or medical facility. Our staff have the knowledge and expertise to assist you with any molecular panel testing questions you may have. Whether you need a consultation with our crew over the phone or need us to stop by your Amarillo, TX medical facility, you can trust that we will be there to serve you in any way possible. We understand that your patients are your number one priority, and we are committed to speeding up your molecular panel testing and boosting their accuracy at the same time!
Benefits of Molecular Panel Testing
Has your patient come to you complaining about respiratory, gastrointestinal or other types of symptoms? Well, it is difficult to pin-point what may be going on in someone's body without the additional detail that molecular panel testing can provide. At Pharmacogenetic Testing, we offer 3 molecular panel testings which include the following:
Respiratory Panel – With this molecular panel, in just one test panel, our testing specialists can test for more than 15 viruses including the Coronavirus, Adenovirus, Influenza, Parainfluenza, Human Metapneumovirus and the Respiratory Syncytial Virus. Additionally, our respiratory panel can test for bacteria including Bordetella pertussis, Chlamydophila pneumoniae and Mycoplasma pneumoniae.
Blood Culture Identification Panel – As a medical provider, you can take advantage of our blood culture identification panel to test for more than 27 targets of bacteria and yeast in just one test panel.
Gastrointestinal Panel – If your patient arrives with stomach symptoms, our gastrointestinal panel can test for 22 issues with just one panel. Some of these targets include Salmonella, Diarrheagenic E. coli/Shigella, Norovirus, Rotavirus, Adenovirus and Campylobacter.
So, if you are ready to take the next step with patient care at your Amarillo, TX medical facility, now is the time to team up with Pharmacogenetic Testing. Give us a call today at (833) 749-5227 and let us handle all your molecular panel testing needs.