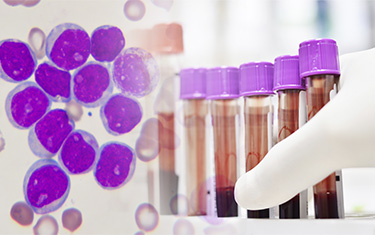 When dealing with viruses and diseases, it is important that patients get answers quickly! As a medical provider, it looks bad on your practice when it takes multiple days for you to get results to a patient for a standard test. If you are a practice or hospital looking for reliable molecular testing in Texas, look no further than Pharmacogenetic Testing. Our dedicated molecular testing staff are committed to providing fast and accurate molecular panel screening results so that your patients can get the answers they need.
Molecular Testing Panels 101
What – As a Texas lab testing facility, we support medical providers in a wide range of molecular testing that examines multiple pathogens and targets with just one test panel.
Who – We at Texas Genetic, LLC are committed to helping medical providers become more accurate with not only testing, but treatment plans.
Why – There is no reason why molecular testing cannot help doctors diagnose their patients more quickly.
How – Using three panels that test for a total of 69 targets, we can get you detailed testing results within about an hour. This will provide you with the necessary analysis to quickly diagnose and begin designing the treatment plan for your patient.
Molecular Testing Panels
At Pharmacogenetic Testing, we focus on the following test panels designed to help medical providers receive fast and accurate results:
Respiratory Panel – This panel tests for 20 pathogens including viruses such as Adenovirus, Coronavirus, Human Metapneumovirus, Influenza, Parainfluenza, Rhinovirus and the Respiratory Syncytial Virus. At the same time, the respiratory panel is able to test for Bordetella, Chlamydophila and Mycoplasma bacteria.
Blood Culture Identification Panel – With over 27 targets in this one test panel, our testing specialists are able to zero in on Gram + Bacteria, Gram – Bacteria, Yeast and Antibiotic Resistance.
Gastrointestinal Panel – The gastrointestinal system can be home to various bacteria, parasites and viruses. This gastrointestinal specific panel evaluates 22 targets in one simple test.
Texas Genetic Testing Lab
Don't put your patients through the pain of having test after test. Additionally, don't make them wait long periods of time for their results. Instead, team up with Pharmacogenetic Testing, and let us provide molecular testing services that can get you a diagnosis quickly with just a few simple molecular testing panels. If you are a medical practice or hospital in Texas looking for molecular testing assistance, give us a call today at (833) 749-5227. You'll be happy with this win-win opportunity for both your practice and your patients!