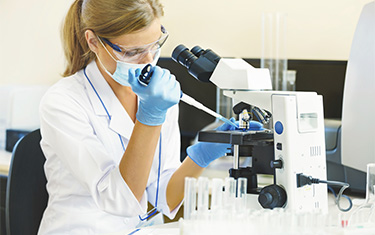 Toxicology testing has a wide range of important functions. These tests screen for drugs or other chemicals in an individual's blood, urine or saliva. Toxicology screens can test for multiple drugs taken and, depending on the test, can detect drugs in one's system that were taken recently or even months ago. Toxicology testing can be used for pre-employment screening, following a vehicle accident, in athletic competitions, for use in pain management clinics, for criminal justice screenings, mental health care facilities, or to monitor patients in an addiction recovery center. Pharmacogenetic Testing, offers comprehensive toxicology services to clinics, private practices, hospitals and medical research labs in the Amarillo, TX area. Our professional team of lab technicians provides accurate results, easy to understand reports and expedited turnaround time so that you can have the information you need, when you need it.
Types of Toxicology Tests Offered
As a leading Amarillo Toxicology Lab, Texas Genetic Testing LLC can use hair, blood, urine or saliva (oral) samples for state of the art toxicology testing. The processes for each type of testing are safe, precise and maintain the integrity of each sample we take. Our state of the art toxicology testing can detect many of the most common illegal drugs, including, but not limited to the following:
Alcohol
Amphetamines
Barbiturates
Benzodiazepines
Cannabinoids
Cocaine
Gamma Hydroxybutyrate (GHB)
Morphine
Opioids (Natural & Synthetic)
PCP
Synthetic Analgesics
Tricyclic Antidepressants
Texas Toxicology Services | Amarillo Texas
Pharmacogenetic Testing, understands the importance of providing precise and accurate test results, a comprehensive report that can be shared with medical professionals and their patients, and results that come back quickly. Our experienced technicians are also available after our results have been sent, in case there are questions about the results or the report. Our testing lab can generally provide comprehensive results within 32-48 hours so that the medical professionals involved in the case can move quickly.
Texas has been the focus area for Pharmacogenetic Testing, but because of our strong track record, quick turnaround and focus on customer service, our services are expanding to other parts of the country. If you have questions about the toxicology testing process or would like more information about partnering with Texas Genetic Testing, call our team now at 1-(833) 749-5227. A member of our team can talk to you about your needs and develop a plan that meets those needs and your budget.