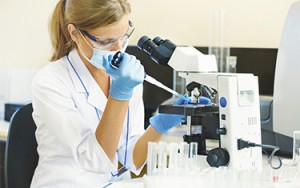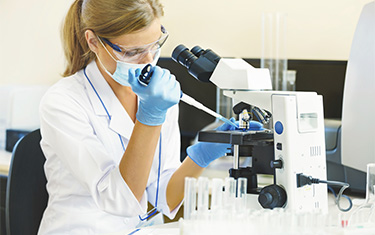 Toxicology tests can be a critical component to employment agencies and businesses, criminal justice procedures, medical procedures, and more, and finding a reliable Texas toxicology testing lab can be a challenge, especially when you're looking for a comprehensive toxicology lab. But now, you're in luck; at Pharmacogenetic Testing, we make it a priority to provide both comprehensive and accurate toxicology test reports, ensuring that our clients have the most accurate toxicology information available to them, no matter the reason. We provide Corpus Christi, Rockport, Kingsville and Alice, Texas toxicology testing, and with online toxicology reports, we're able to provide accurate and fast toxicology test results without the hassle or waiting involved in test results via mail or third parties.
Types of Toxicology Testing
When you're in need of a comprehensive toxicology report, no matter the reason, you'll want a reliable toxicology lab that can guarantee an accurate toxicology report that includes all of the substances you need to be testing for. At Texas Genetic Testing, we want to make the toxicology testing process less stressful for you, and that's why we provide you with the exact substances included in toxicology tests with our lab. That way, you know exactly what substances you'll be able to see in our toxicology report without having to search around for the information. Using hair, oral, and urine samples, we are able to identify a wide range of illegal and illicit substances on our toxicology testing menu, including:
Alcohol
Amphetamines
Barbiturates
Benzodiazepines
Cannabinoids
Cocaine
Gamma Hydroxybutyrate (GHB)
Morphine
Opioids (Natural & Synthetic)
PCP
Synthetic Analgesics
Tricyclic Antidepressants
With each of these substances identifies in our toxicology reports, you can be sure that, whatever substances you're looking to find (or not find), you'll have a comprehensive drug test that allows you to learn more about whomever you're testing.
Toxicology Testing Uses
Comprehensive toxicology reports can serve many uses, including helping the following professionals:
Employers when conducting pre-employment screenings or random drug tests
Criminal justice toxicology reports for follow-up with parole, probation, and juvenile delinquent cases
Law enforcement officials for postmortem examinations and forensic examinations
Athletic directors and personnel for athletic toxicology screenings
Pain management clinics
Substance abuse centers
Mental health facilities
Hospitals and specialty clinics
Family physicians
Addiction specialists
At Pharmacogenetic Testing our comprehensive toxicology reports provide fast accurate drug test results, ensuring that, whatever your drug testing needs may be, we've got you covered. We return toxicology reports in 32 to 48 hours, and we do it without risking contaminating individual drug tests or cutting corners. With easy online access to toxicology reports, you'll be able to make decisions about employment, patient care, criminal justice proceedings, or otherwise in a timely manner knowing that you have the most accurate information about the individuals being tested. To begin a partnership with our Texas toxicology lab, or for one-time Corpus Christi, Rockport, Kingsville or Alice, Texas toxicology reports, call us today at (833) 749-5227.