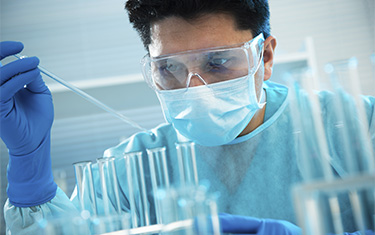 It is widely known in the medical field that the same exact treatment regimen many not work the same way for two very similar individuals for which it was prescribed. So, how do physicians and other health care providers make the necessary adjustments and try to find the best possible customized treatment with each of their patients? It's a tough question, but the answer seems to lie at least in part with genetics. An individual's genetic make up seems to influence how well they respond to a certain treatment, so drug-gene testing, or pharmacogenomics (PGX), is designed to look at a person's genetics and give physicians a better understanding of what treatments that patient will benefit from. Pharmacogenetic Testing specializes in pharmacogenomics testing in Amarillo, TX, and partners with many area physicians and medical practices to provide this additional information so that they can better understand their patients.
Many Benefits of Pharmacogenomics
Pharmacogenomics gives physicians additional information about their patients that can help provide them with overall better care. In addition, pharmacogenomics can help physicians choose the correct medication for a patient and can help avoid the risk of adverse drug reactions. Pharmacogenomics helps physicians determine appropriate dosages and is overall highly cost effective. In fact, it is actually covered by Medicare in most states. This personalized way of practicing medicine is highly effective, saves money and lessens the risk of side effects.
Pharmacogenomics Testing | Amarillo Texas Lab
Pharmacogenetic Testing is a trusted company that can provide accurate and precise pharmacogenomics testing for medical practices in the Amarillo, Texas area and beyond. Because it is not possible for every medical practice to be able to process this type of genetic testing in-house, we partner with urologists, ob/gyns, neurologists, pain management specialists, psychiatrists, orthopedists, and family and internal medicine practitioners to provide this service.
Our lab technicians are trained and experienced and understand the need to complete their work quickly, without compromising accuracy. Pharmacogenetic Testing generally can get a comprehensive report with complete genetic testing results back to your practice within 32-48 hours, so that you can make necessary medical decisions and meet the unique needs of your patients. This turnaround time is one of the fastest in the country.
If you would like more information about the pharmacogenomics testing services that Pharmacogenetic Testing offers, call our team today at 1-(833) 749-5227.