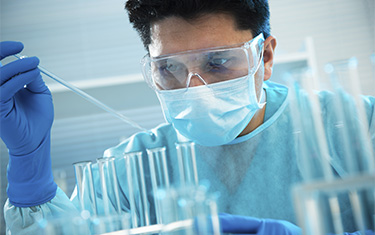 Pharmacogenomics, or drug gene testing is fast becoming a reliable and informative resources for health care providers all over the country.  These personalized testing services allow physicians and other health care providers to more accurately and precisely manage the care of their individual patients.  Pharmacogenetic Testing has state-of-the-art diagnostic facilities in Fort Worth and able to partner with medical practices and hospitals all over the country. We provide modern, cost-efficient, and competitively price lab tests for health care providers who want accurate results that are fast and reliable and can help them positively impact their patients.
The Benefits of Pharmacogenomics Testing
The benefits of pharmacogenomics or drug gene testing are vast.  One of the most important benefits is giving physicians important information about a patient's genetic makeup and even shedding light on how that patient will respond to a certain medication.  When Pharmacogenomics testing is completed, the provider no longer needs to experiment with dosage and types of medications. This saves, money, time and is safer for the patient, drastically reducing the chance of adverse reactions to the drugs that are prescribed.  This allows a patient to receive customized care more quickly so that the healing process can begin as soon as possible.
Pharmacogenetic Testing Partners With All Types of Specialty Providers
Currently Pharmacogenetic Testing has partnerships with medical practices, hospitals and clinics all over the country.  Most private practices cannot afford to have pharmacogenomics testing on-site so our team can help provide these services.  Common clients include:
Urologists
OB GYNs
Neurologists
Pain Management Specialists
Psychiatrists
Internal Medicine
Family Practice Physicians
Orthopedists
Addiction Specialists
Strong Customer Service and Quick Turnaround
The team at Pharmacogenetic Testing understands that time is critical when it comes to pharmacogenomics testing. That is why our lab strives to get your results back within 32-48 hours, so that you can make the best possible health care decisions for your patients in a timely manner. In addition to the quick turnaround, you will also receive a complete report as well that is clear and easy to understand.  Our goal is to provide you with all the information that you need to make your job easier and allow you to provide the best possible care for your patients.  If you would like more information about how pharmacogenomics testing works or about working with Pharmacogenetic Testing, call 1-(833) 749-5227.