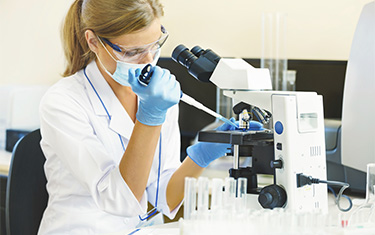 If you're in the market for any type of laboratory testing services in Houston, TX, Pharmacogenetic Testing is ready and willing to offer our assistance.  We proudly serve a variety of pain management clinics, private practice physicians, mental health facilities throughout Texas, as well as around the country.  By handing off your laboratory testing services to our team you can focus on providing the highest level of care for your patients, thanks to our robust suite of testing services.
Drug Test Laboratory Services Houston
At Pharmacogenetic Testing we currently offer a wide variety of laboratory testing services outlined in more detail below.
Pharmocogenomics Testing
We offer hospitals and clinics drug gene testing in our state of the art laboratory, also known as pharmacogenetics or pharmacogenomics (PGX).  This type of testing helps doctors to better understand their patients by documenting a patients' genetic makeup, which allows medical personnel the ability to tailor a treatment plan for each individual patient.
Toxicology Testing
Our top notch laboratory offers a variety of toxicology testing services to doctors, clinics and employers who may be in need of our drug testing services.  We offer testing services for blood, urine, hair and oral samples to ensure you have the most accurate and comprehensive results available as quickly as possible.  Our toxicology testing procedures screen for a wide variety of substances including:
Alcohol
Amphetamines
Benzodiazepines
Barbiturates
Cocaine
Cannabinoids
GHB
Morphine
Opioids
PCP
Synthetic Analgesics
Tricyclic Antidepressants
Polypharmacy Profiles
Our lab also offers what is known as the Bennett Polypharmacy Profile (BPP) to help identify any potential drug interactions for a patient.  Medication misuse is a major problem in this country and with the help of polypharmacy profile testing, doctors and clinics can identify medications that may be in a patient's system that were prescribed by a different physician.  Identifying these medications can help physicians avoid prescribing other medications that may interact badly and cause serious reactions, which in some cases can even be deadly.
Molecular Panels
Another way that we help our clients is through the use of laboratory molecular panels that help patients to be diagnosed accurately and quickly.  We offer three panels that test for 69 combined targets, and our results are typically ready within one hour.
Interested in Learning More About Our Laboratory Testing Services? If you're in the Houston, Texas area and interested in learning more about our wide array of laboratory testing services, feel free to reach out to our team today toll free at 855-306-8318.  We look forward to working with you soon.