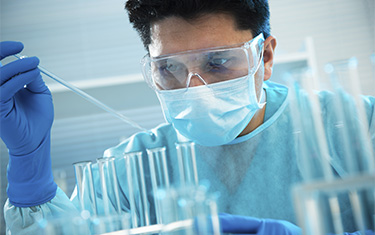 At Pharmacogenetic Testing we offer a variety of pharmacogenetics testing services. We are proud to be leaders in our community and in the pharmacogenomics world. If you are searching for any type of lab services, both simple and complex, the first and only place you should turn to is Pharmacogenetic Testing. The following is a short list of the many types of tests we perform here in Texas:
Pharmacogenetics Testing
What exactly is pharmacogenetics? Pharmacogenomics is the study of how a person will react to certain medications based on their genes. The drug-gene testing process allows physicians to have a better understanding of their patients and the reactions that may occur when on certain types of medications.
Toxicology Testing
Toxicology testing is something that has multiple uses. Some use it for pre-employment screenings while other doctors use it as a way of determining if misuse is happening. Toxicology testing can save lives and Pharmacogenetic Testing. can help.
Molecular Panels
As a physician, you want to utilize the most of what today's technology can give you. With three panels, respiratory, blood culture, and gastrointestinal, we can search a person's body with over 69 targets that could be making them ill.
Polypharmacy Profile Testing
As our baby boomers begin to age, the number of medications they are on will continue to increase. For this reason, polypharmacy profile testing can help to identify reactions and interactions a person may have while taking multiple medications, as well as reduce the instances where fatalities and illnesses occur at clinics and hospitals.
Specializing in Pharmacogenomics Testing
While we perform a variety of services, pharmacogenomics testing is our specialty. Studying a body's genes and being able to understand their interactions with the drug before ever taking it is a fascinating thing! Before the drug is ever placed into their mouth, we have the capability of knowing how it will affect them physically. While other labs may take weeks to get you the results, we understand that our job literally has lives depending on it. So our pharmacogenomics testing results will often come back within 32-48 hours, one of the fastest in the nation. As a state-of-the-art facility, we strive for excellence and efficiency.
Wanting to learn more about the different types of tests we offer? Interested in pharmacogenetics testing? Call or come visit Pharmacogenetic Testing today at (833) 749-5227. Our lab representatives are standing by so that you can quickly get the help that you need for yourself, or your patient.