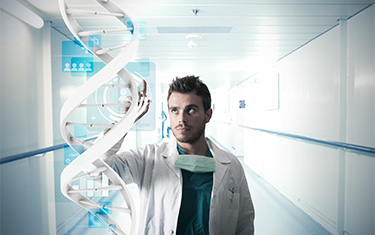 Pharmacogenetics, also called drug gene testing, gives doctors and other healthcare providers important information about their patient's genetic makeup so that they can provide them with the best possible care.  This gives physicians the ability to predict whether a patient will have an adverse reaction to a specific medicine that they want to prescribe – before the patient tries the medicines and experiences a reaction.  Texas Genetic Testing LLC specializes in state of the art and fast pharmacogenetics testing for hospitals and clinics in Texas as well as around the country.
Benefits Of Pharmacogenetics Testing
Texas Genetic Testing LLC can complete pharmacogenetics testing in a number of ways.  Our lab can use blood, hair, urine or saliva and will have results back to the provider in a matter of 32-48 hours, significantly faster than most laboratories in the country.  Pharmacogenetics testing can be extremely cost effective and has many benefits including:
Reduction of adverse drug events and side effects
Decrease the need for dosage and medication experimentation
Significant cost savings
A patient only has to be tested once for a medication
Allows the treatment process to move faster
In addition to pharmacogenetics testing, Texas Genetic Testing LLC also completes other types of testing for health care facilities in Texas and around the country.
Toxicology Testing
Toxicology testing can help you determine whether an individual has taken prescription or nonprescription drugs.  The laboratory team at Texas Genetic Testing LLC can test urine, blood, hair and oral samples and screen for drugs such as alcohol, marijuana, cocaine, amphetamines, barbiturates, GHB, Opioids and many others.
Molecular Panels
Texas Genetic Testing LLC can also complete molecular panels that can screen for many different types of viruses and disease.  These panels can be ready within about an hour and provide physicians with important diagnostic information.
Polypharmacy Profiles
Drug interactions are a huge problem in our country with more than 30% of Americans between age 57-85 taking at least five prescription drugs at once.  Polypharmacy profiles can identify and determine drug interactions and provide a clear report of these issues directly to you.  The Bennett Polypharmacy Profile (BPP) analyzes a patient's urine to detect the most frequently used drugs, over the counter medications and herbal supplements.
If your hospital or clinic is looking for a company to partner with for pharmacogenetics testing, toxicology testing, molecular panels or polypharmacy profiles, call Texas Genetic Testing LLC for more information. Our laboratory team is the best in the business and provides fast, accurate and easy to understand results to help you provide the best possible care for your patients.  Call 1-(833) 749-5227 for more information.