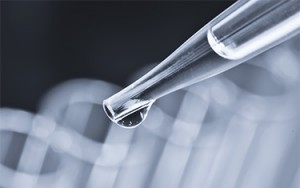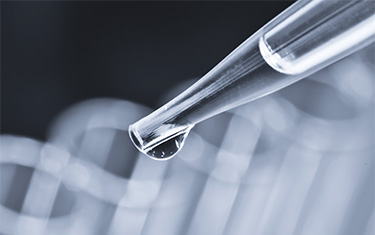 Older Americans (65 or older) make up nearly 14% of the American population and this number continues to grow.  Many in this age group take multiple prescription medications for a chronic condition or disability in addition to many over the counter medicines and herbal supplements. It has become increasingly important to understand how drugs react and interact in an individual's body to reduce the risk and number of Adverse Drug Events (ADE) in our country.  Polypharmacy testing has become a useful and necessary tool for managing this difficult and growing issue and the Bennett Polypharmacy Profile (BPP) was created to successfully identify drug interactions so that health care providers can successfully prescribe appropriate medicines with confidence.  Pharmacogenetic Testing administers the BPP to hospitals and clinics in Texas and all over the country.
The Bennett Polypharmacy Profile (BPP) is a urine test that can screen your patients for the most commonly used prescription and over the counter drugs so that you, as a health care provider, are completely informed about your patient as you add (and take away) medications to their prescription lists.  This is extremely useful for health care providers who treat older patients and patients with chronic health conditions.
Benefits Of the Bennett Polypharmacy Profile (BPP)
The benefits of the Bennett Polypharmacy Profile are numerous. FIrst, if ordered on a patient, a health care provider or hospital can learn quickly what prescriptions and over the counter medications are in a patient's body.  This is particularly helpful when a patient is seen and followed by multiple physicians.  This tool can also help reduce fatalities and adverse drug events (ADE) and decreases the number of potential medical lawsuits.  Finally the BPP also helps open a discussion with patients if/when the results from the test differ from what they have reported.  This test is also highly accurate, with a 97% success rate in sensitivity and specificity.
Importance Of Polypharmacy Testing
As your hospital or clinic thinks about adding polypharmacy testing to your resources, consider partnering with Pharmacogenetic Testing for fast, accurate and reliable results.  Polypharmacy testing can give your healthcare team critical information to help you provide the best possible care to your patients.  The Bennett  Polypharmacy Profile is highly effective, easy to administer and you can have the results back quickly to make an informed decision about prescribing.  Call our customer service team toll free at (833) 749-5227 to learn more about this tool or to begin working with Texas Genetic Testing LLC.