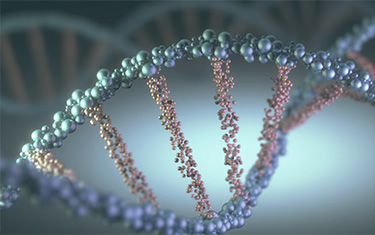 Genetic testing is defined as a medical test that analyzes and identifies changes or differences in a person's chromosomes, genes or proteins. Genetic testing is often used to identify or rule out the presence of a genetic condition or determine the chances of passing on a genetic disorder to your children. Pharmacogenetic Testing specializes in providing safe and reliable drug gene testing (pharmacogenomics testing) for hospitals, medical clinics and healthcare providers who are striving to more fully understand their patients and provide them with the best care possible.
Things To Consider With Texas Genetic Testing
Genetic testing can give healthcare providers and their patients important information about their health that would otherwise be unavailable. This has been an area of intense growth over the last decade with more genetic tests being developed every year. Results from genetic tests can help guide healthcare providers to make more customized decisions about a patient's treatment model, medications and can help to set long term medical goals.
The decision about whether a patient wants to move forward with genetic testing is a complicated one and should generally be discussed with a genetic counselor who can provide information about the process and answer all of the questions that a patient may have. A genetic counselor can cover the pros and cons of genetic testing in a particular case and can prepare you for the emotional component of the testing. It is important to be aware that genetic testing is always voluntary and provides more specific information about your health profile.
Genetic Testing Lab Services in Texas
Pharmacogenetic Testing is a leader in providing safe, reliable genetic testing results with an extremely fast turnaround time. Our team understands how important every single hour is when you are waiting for these kind of test results. We can generally provide hospitals and clinics with comprehensive genetic testing results within 32-48 hours. This is much faster than most other laboratories in the country. Texas Genetic Testing offers these services in Texas as well as almost every other state in the country.
In addition to all types of genetic testing, Texas Genetic Testing LLC can also complete toxicology testing, molecular panels, and polypharmacy profiles. We frequently partner with Urologists, Ob/Gyns, Neurologists, Pain Management Clinics, Addiction Specialists and other General Practitioners. If you would like more information about the services that Texas Genetic Testing can provide, call 1-(833) 749-5227 now to speak to one of our knowledgeable and experienced technicians.