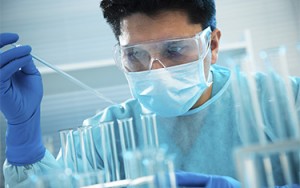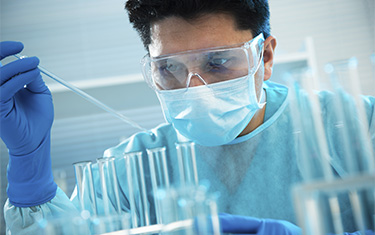 Pharmacogenetic Testing was founded to help private practice physicians, pain management clinics, mental health facilities, and other health care providers by offering comprehensive, accurate and reliable pharmacogenomics and toxicology testing services. Our ultimate goal is to provide these drug testing services to help physicians provide the best possible care to their patients.
Our comprehensive testing services include:
● Pharmacogenomics: Also known as drug-gene testing, pharmacogenomics can provide specific information about how drugs will be tolerated by your individual patients. This information can help physicians tailor a treatment plan and dosage information for each of their patients and minimize the need for dose experimentation and adverse drug events.
● Toxicology Testing: Toxicology testing can give you a clear understanding of what drugs have been taken by your patients, or your employees. Toxicology testing can test for a wide variety of drugs including alcohol, amphetamines, barbiturates, benzodiazepines, cocaine, marijuana, alcohol and many others. Some of the most common reasons for toxicology testing are pre-employment screenings, criminal justice screenings, athletic programs, forensic examinations, pain management clinics, substance abuse centers, and mental health facilities.
● Molecular Panels: Texas Genetic Testing LLC can also provide you with the most accurate molecular panels so that you can make correct diagnoses. We can complete respiratory, blood culture identification, and gastrointestinal panels.
● Polypharmacy Profiles: Finally, we all know that our patients are taking many drugs for a variety of different health issues. Polypharmacy testing can tell you exactly what drugs your patients are taking so that you can better guide them to optimal health.
Drug Testing Services TX
Texas Genetic Testing LLC partners with hospitals, clinics and health care providers to provide drug testing services quickly and reliably. You can expect to receive results from our laboratory team within 32-48 hours so that you have the information you need to make informed prescribing decisions that will help your patients on the path to better health. We can provide these results online – and each of our reports are easy to understand. And, if you have questions, you can contact a member of our lab team directly, 7 days a week, at (833) 749-5227. Right now, our services are available to health care providers in Texas, but we plan to expand our services in the near future. As new testing services become available, you can be sure that Texas Genetic Testing LLC will be ready to incorporate them into our profile.