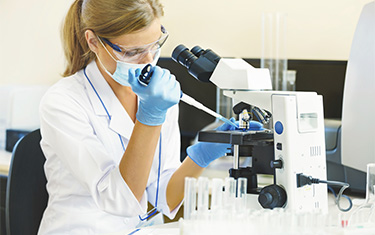 At Pharmacogenetic Testing, we offer a wide array of services to hospitals, clinics, and specialists in the area. We are a pharmacogenetics lab that wants to see improvements in today's health, both in our local community and the entire world. We believe that pharmacogenetics can help contribute to that.
Pharmacogenomics Testing
Pharmacogenetics is the process of discovering how individuals will respond to drugs, both therapeutically and adversely, through genetic testing. This can save lives, people! This allows clinicians to fully understand how their patients will react to prescribed medications before they ever prescribe it. Having this vital information will help to prevent adverse reactions and potentially save the patient from an unfortunate event.
Toxicology Testing
Toxicology testing is utilized in many, many ways. While most people immediately think of your typical drug screen, at Pharmacogenetic Testing, we go a step further and provide a vast amount of different drugs including prescription, nonprescription, illicit, and even herbal. We want our clinicians to know everything they can so that appropriate treatment options can be given.
Molecular Panels
Molecular panels can help determine a quick and reliable diagnosis for a patient that needs results fast. We offer three different panels that cover over 69 targets. Our respiratory panel, blood culture identification panel, and gastrointestinal panel covers all types of viruses, bacteria, yeasts, fungi, and even parasites.
Polypharmacy Profiles
At Pharmacogenetic Testing, we use the Bennett Polypharmacy Profile to successfully provide polypharmacy information to our clinicians. This profile identifies and determines drug interactions based on each individual. As baby boomers come of age, this tool becomes an essential part of medicine. The more medications that patients are prescribed, the higher chance the individual has of having an adverse reaction. Our laboratory is excited to offer this tool that will help prevent adverse drug events and, in theory, save lives.
At Pharmacogenetic Testing, we are ignited and fired up about giving quick results to clinicians that need answers fast. Our goal is to help clinicians help patients. We want to cultivate an environment where we are all working towards one purpose: to create a partnership with clinicians that provides patients with the best care possible. For this reason, we have representatives available 7 days a week who can answer questions about results and assist you with whatever concerns you may have. Our testing lab results are some of the fastest in the country and are done with complete accuracy.
If you are interested in learning more about the array of services to hospitals, clinics, and specialists that Pharmacogenetic Testing. offers, call us today at (833) 749-5227.