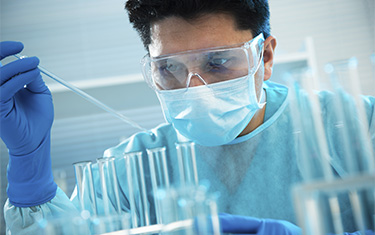 As a private medical practice manager in Texas, dealing with patients struggling with drug habits may not be out of the ordinary. Are you concerned that one of your patients is using drugs regularly and losing grip on their life? Not only can this be difficult for you, but it can also be draining for a business owner, coach, parole officer, parent, or friend that has someone close to them dealing with a drug problem. Seeing someone make poor decisions and cause harm to themselves because of excessive drug use is not easy to handle. At Pharmacogenetic Testing, we are eager to partner with your medical practice in Texas to help provide high quality toxicology testing services.
State of the Art Toxicology Testing Services
You cannot always take a drug user's word when they claim to be drug free. The only way to ensure that they are staying clean is through toxicology testing services. At Pharmacogenetic Testing, we specialize in the following toxicology testing options for our clients:
Urine Drug Testing – The most popular form of toxicology testing is urine drug testing. With a urine sample, our team can test for a wide range of drug use. The only drawback with urine testing is that there is a chance that the testing sample could be tampered with.
Hair Drug Testing – With just a small sample of a patient's hair, our lab specialists can provide detailed toxicology results that will list out any potential drug use. This entire process can be overseen by our team, limiting the chance of a tampered sample.
Oral Drug Testing – A cotton swab of the inner cheek is another very reliable way to test for a wide range of drug use. We'll have you accurate results within 32 to 48 hours!
Blood Drug Testing – This type of drug test is almost tamper free because the blood is drawn directly from the patient and immediately transferred to our staff for testing.
Diverse Drug Testing Services
At Pharmacogenetic Testing, we test for the popular types of drugs such as marijuana, alcohol, and cocaine, but we don't stop there! In fact, our toxicology testing services can distinguish if your patient is actively using prescription drugs, nonprescription drugs, amphetamines, barbiturates, PCP, morphine, opioids and many other drugs. Thanks to our state of the art testing services and dedicated staff, we can get you comprehensive reports regarding the drug results in less than two days!
If you are in need of assistance with toxicology testing services for your Texas medical practice, help is right around the corner! Give our team at Pharmacogenetic Testing a call today at (833) 749-5227 to learn more about our toxicology testing services.