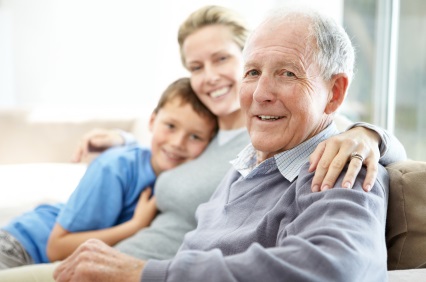 Accurate polypharmacy testing with quick online delivery of patient lab results is the foundation of our success with physicians and clinics seeking polypharmacy testing in Texas. At Pharmacogenetic Testing, we provide a vast selection of testing services that allow physicians to treat their patients with a personalized approach. For a variety of reasons, but primarily to assist physicians, clinics, and hospitals with the care of their patients, we offer polypharmacy testing and the delivery of test results within 32 to 48 hours.
America's Polypharmacy Problem With Seniors
The latest reports indicate that over one third of older Americans are prescribed at least 5 different medications, and almost two thirds of older Americans use OTC drugs or herbal dietary supplements. Older adults have higher rates of chronic illness, so the use of multiple medications for older adults is often necessary. However, polypharmacy can increase risk of adverse drug reactions, causing additional unexpected adverse side effects.
Rapid Polypharmacy Testing Results: What's The Rush?
With Texas Genetics Labs, LLC, Texas physicians, clinics, and hospitals can now access accurate polypharmacy testing results within 32 to 48 hours rather than wait weeks. We understand that physicians are awaiting polypharmacy testing results before assigning treatment protocols for their patients. As patients rely on their prescription medications for daily treatment and relief of illnesses, quick access to polypharmacy testing results can provide patients with proper pharmaceutical relief even sooner.
Texas Polypharmacy Drug Testing Uses
Older Americans aren't the only group to benefit from polypharmacy drug testing. There is a wide range of reasons why clinics partner with Texas Genetic Labs. From employment prescreening, to substance abuse programs, to forensics and athletic programs,  our polypharmacy drug testing is relied upon for accurate and quickly delivered results.  Our testing methods include hair testing, blood testing, urine testing, and oral fluid testing, and our drug testing service can test for hundreds of pharmaceuticals and illegal drugs as well. Some of the more common drugs that our clients screen for include:
Benzodiazepines
Amphetamines
Opioids
Barbiturates
Alcohol
Tricyclic Antidepressants
GHB
Morphine
Marijuana
Cocaine
Polypharmacy Drug Testing With Expert Medical Support
At Texas Genetic Testing, our medical sales representatives are trained in product knowledge and compliance and can assist you with questions you might have relating to polypharmacy drug testing in TX.  With the use of the latest technology, we are proud to be able to rapidly deliver accurate online polypharmacy testing results to our clients.  Should you have any questions relating to fast toxicology testing, contact us today at (833) 749-5227.