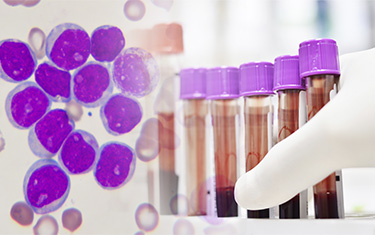 Back in the day, when people became septic, doctors would give individuals a dose of broad spectrum antibiotics and then pray they would get better. There were no blood cultures to pinpoint the exact disease. There was no way to be 100% sure the drugs doctors were giving were effective. In fact, the method of trial and error was pretty much the protocol. At Pharmacogenetic Testing, we are so incredibly grateful to all of the scientists and lab techs before us. As humans, we owe them a great deal of our lives because creating things like blood culture identification molecular panels is not just something they did for science. It's something they did for humans. For your life and for their own. Your patients don't always know how or when they got sick, but when they come to you, it's important to know who you need to turn to. Pharmacogenetic Testing offers blood culture identification molecular panels that can help you help your patients. It's not just science, it's people helping people.
Blood Culture Identification Molecular Panels
There are multiple molecular panels to choose from, depending on the patient's symptoms. At Pharmacogenetic Testing, we offer three different types: respiratory panels, blood culture identification molecular panels, and gastrointestinal panels. Our blood culture identification molecular panels have 27 targets in one test panel. What does that mean exactly? With one sample, you can test for 27 different mechanisms of disease. The 27 targets in one test panel includes:
Gram + Bacteria
Enterococcus

Listeria monocytogenes

Staphylococcus
Streptococcus

Streptococcus agalactiae

Streptococcus pyogenes

Streptococcus pneumoniae
Gram – Bacteria
Enterobacteriaceae

Enterobacter cloacae complex

Escherichia coli

Klebsiella oxytoca

Klebsiella pneumoniae

Proteus

Serratia marcescens
Acinetobacter baumannii

Haemophilus influenzae

Neisseria meningitidis

Pseudomonas aeruginosa
Yeast
Candida albicans

Candida glabrata

Candida krusei

Candida parapsilosis

Candida tropicalis
Antibiotic Resistance
mecA – methicillin resistant

vanA/B – vancomycin resistant

KPC – carbapenem resistant
When collecting for a blood culture identification molecular panel, the process is very particular. It is extremely important to wipe the patient's venipuncture site vigorously with some type of antimicrobial agent, generally alcohol or chlorhexidine. We will sometimes ask for two samples to ensure that no superficial skin flora has contaminated the specimen. Taking from two separate areas of the body can help to rule out what is natural bacteria on the surface, and what is, indeed, a blood infection.
Once you have given us a sample, we will grow and monitor your specimen for 48 hours. This will provide you with fast and accurate results that your patient will greatly benefit from! Sometimes life isn't predictable – and neither is disease. Blood culture identification molecular panels help save lives by identifying disease so that you can quickly treat it. For more information on our molecular panels, contact Pharmacogenetic Testing today toll free at (833) 749-5227. We take great pride in serving clinics and hospitals around the country, including Texas!