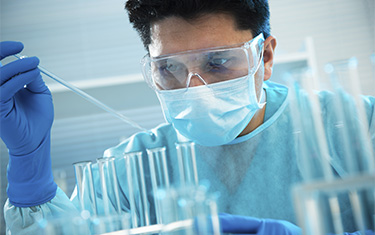 Illegal drugs have been present in our society for decades. While some believe in an individual's right to ingest whatever substances they like into their body, it is impossible to be blind to the larger impact drug use has on our community and our day to day lives.  Drugs can alter the mental state of an individual, clouding their judgement and impairing their faculties.  At best, drug use makes it difficult to perform in a workplace and at worst, drug use can lead to illness, illegal activity and even death.  Toxicology testing is an important tool that can be used by employers, the court system, athletic programs, mental health facilities and substance abuse centers to determine if an individual has ingested any number of illegal drugs.  Texas Genetic Testing LLC is a leading toxicology testing laboratory in Austin, TX, that can provide accurate toxicology results quickly.
Texas Genetic Testing LLC can provide toxicology testing for a wide variety of drugs including:
Alcohol
Amphetamines
Barbiturates
Benzodiazepines
Cannabinoids
Cocaine
Gamma Hydroxybutyrate (GHB)
Morphine
Opioids (Natural & Synthetic)
PCP
Synthetic Analgesics
Tricyclic Antidepressants
Our team can test in a number of ways, using urine samples, hair samples, blood samples or oral samples so you have flexibility in how your want to collect samples from your patients/clients.  Our laboratory often partners with those conducting pre-employment or criminal justice screenings, forensic investigations, or even health care providers who are trying to tailor a treatment plan to their patients.
Quick Turnaround Time For Toxicology Testing, Austin TX
No matter what you need the toxicology testing for, Texas Genetic Testing LLC will provide accurate results quickly.  In most cases, our laboratory team can get toxicology results back to you in a matter of 32-48 hours, considerably less time than most labs in the area.  In addition to the results, you will also receive an easy to understand and comprehensive report that will allow you to read through the results yourself.  Our staff is available 7 days a week for questions about our reports as well, so you really have a trusted partner when it comes to toxicology testing.
Growing Toxicology Testing Company
Texas Genetic Testing LLC is a leading toxicology testing company in the Austin, TX area, and is quickly building a variety of partnerships around the country.  Our results are accurate, fast, reliable and easy to understand, and we are constantly improving our technology to provide state of the art testing services to those who need them.  Call our team toll free at 1-855-306-8318 for more information.