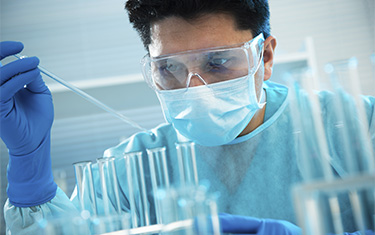 There are many reasons for undergoing urine toxicology confirmation testing. It is a quick and painless test and can give you so much information just from one tiny sample. At Pharmacogenetic Testing, we proudly partner with professionals around our area who are looking for urine toxicology confirmation in Texas.
Reasons For Urine Toxicology Confirmation Testing
There are plenty of reasons why professionals around Texas are choosing to partner with our team when it comes to toxicology screening. These professionals are turning to urine toxicology confirmation testing more frequently than ever before. A few examples of where urine toxicology confirmation testing is prevalent include:
Employment – Companies need a pre-employment screening.
Court – Criminal justice cases prefer the plaintiff to be screened.
Sports – Athletic programs perform toxicology screenings.
Evidence – Forensic examinations use toxicology screenings as evidence.
Medicinal – Pain management clinics use urine toxicology confirmation testing to manage and confirm their medications, both prescription and nonprescription.
Rehab and Recovery – Substance abuse centers use drug testing to ensure their residents are not abusing drugs during treatment.
Mental Health – Mental health care facilities also screen in hopes of ruling out medication issues.
Family Practices – Family physicians have made the use of urine toxicology confirmation testing in Texas more common so that they can keep track of a patient's drug intake and also determine if misuse is happening.
Urine Toxicology Confirmation Testing Services
At Pharmacogenetic Testing, we strive to give accurate and fast results. We perform all types of toxicology screenings using hair, blood, urine or even oral samples. For all of the reasons listed above, our most common type of screening is urine. If you are unsure of what type of method to use, our lab experts will help you determine what is best for you and your patient based on what your needs tend to be.  Fast and accurate results are the most important component to running a great lab. With our state-of-the-art facility, we are able to provide urine toxicology confirmation testing results within 32 to 48 hours! As our results are reported to you, we give a detailed and comprehensive report so that the provider reading the result has a full understanding of how to help his or her patient. If any problems or questions arise with the results, we have laboratory experts available seven days a week to handle any issues that may come up.
For more information about urine toxicology testing in Texas, give us a call today at (833) 749-5227.