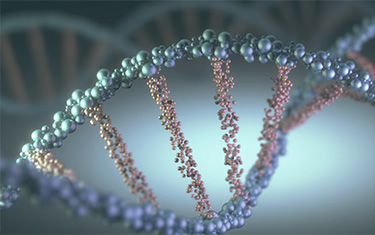 There are some times in life where the trial and error approach is appropriate. You may try one paint sample against another around your home before you come up with your favorite look. You may try to handle a project on your own before determining if professional assistance is needed. One area where trial and error is not ideal is when you are dealing with medications. Doctors in Texas and all across the country are shying away from the old fashioned trial and error approach when it comes to prescribing medicine and are investing in pharmacogenetic testing for assistance. As a doctor in Texas, put your trust in our pharmacogenetics testing team at Pharmacogenetic Testing to help you enhance your prescribing process.
Pharmacogenetics Testing Texas Lab
Although pharmacogenetics testing has been around for decades, it is still a very new concept for many people. Recently, this field has blown up and the federal government is even eager to help with research in this area. Essentially, this type of testing looks at a patient's genetic background to determine how one may react to a type of prescription. Our pharmacogenetics testing lab in Texas has the tools, knowledge and resources to help doctors develop treatment plans and prescribe the proper medication and dosage for their patients without having to guess! Our services help get rid of the trial and error approach in medicine. Our results do not take long either. In fact, we pride ourselves in providing some of the fastest pharmacogenetics testing results in the nation, averaging just 32-48 hours in length.
Medical Fields Benefiting From Pharmacogenetics Testing
At Pharmacogenetic Testing, we have developed strong relationships with medical practices in a wide variety of fields. Our gene-based testing has proven to work in the following areas of medicine:
Urology
OBGYN
Neurology
Pain Management
Psychiatry
Internal Medicine
Family Medicine
Orthopaedics
Addiction/Substance Abuse
Many Others!
Whenever medicine is being used to treat or manage a condition, the preparation before prescribing the drug for the first time is key. If you are a medical practice in Texas looking for some extra assistance in prescription management, look no further than Pharmacogenetic Testing. Let our staff help you get rid of the trial and error approach that you've been using in the past. Give us a call today at (833) 749-5227 to learn more about our pharmacogenetics testing services.