Polypharmacy Profile Testing San Antonio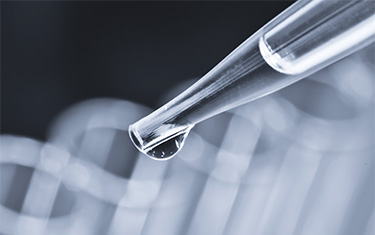 Polypharmacy and medication misuse has become the fourth leading cause of death in this country (more 100,000 per year), with almost one-third of Americans between the ages of 57 and 85 taking at least 5 prescription drugs every day. And 68% of all Americans are taking OTCs or herbal supplements as well. This is why Cecil Bennett M.D. conceived the Bennett Polypharmacy Profile (BPP): to successfully identify and determine drug interactions, thereby reducing the number of Adverse Drug Events (ADE). Pharmacogenetic Testing administers the BPP so that clinics and hospitals around San Antonio have the best tools at hand when prescribing controlled substances.
What is the Bennett Polypharmacy Profile?
The BPP is a urinalysis that screens for the most frequently prescribed drugs, OTCs, and herbal supplements. This makes the BPP an easy and valuable tool for the medical community in San Antonio when it comes to managing the treatment of senior citizens, chronic pain patients, and patients with common medical issues that necessitate daily medications. Some other benefits of the BPP panel include:
Identify medications in a patient's system that were prescribed by a different physician
Reduce fatalities and illnesses due to drug interactions
Decrease possible medical litigation
Allow for discussion with patients should test results differ from prescribed medications
Current Patient Medication Verification Methods
The problem with the current options for verifying a patient's medication is that they are either incomplete and/or inaccurate: A) The patient chart/EMR may be incomplete and possibly will not list medications prescribed by other providers, B) Asking a patient to write down their medications can be inaccurate due to memory, or C) Bringing medications into a clinic visit can be time-consuming and inaccurate due to whether the medications are being taken or not. The BPP solves all of these problems with one simple and reliable test.
Why the Bennett Polypharmacy Profile?
The Bennett Polypharmacy Profile provides you with an objective analysis of which medications your patients are actually taking.
The test is comprehensive and will screen for the most commonly prescribed medications, along with OTCs and herbal supplements, which can have adverse effects when combined with prescriptions, thus eliminating negative side effects.
You can have confidence in our results with more than a 97% success rate in sensitivity and specificity.
Obtain objective evidence regarding a patient's compliance or lack-thereof. This helps to protect you should a legal situation arise.
Pharmacogenetic Testing wants to provide you with the best available tools to help your patients and your practice in San Antonio. If you would like to start polypharmacy testing so that your patients are getting the most accurate advice possible, contact us today.
Back to Polypharmacy Profile Testing TX